Fracht Australia News - April 2015
1/4/2015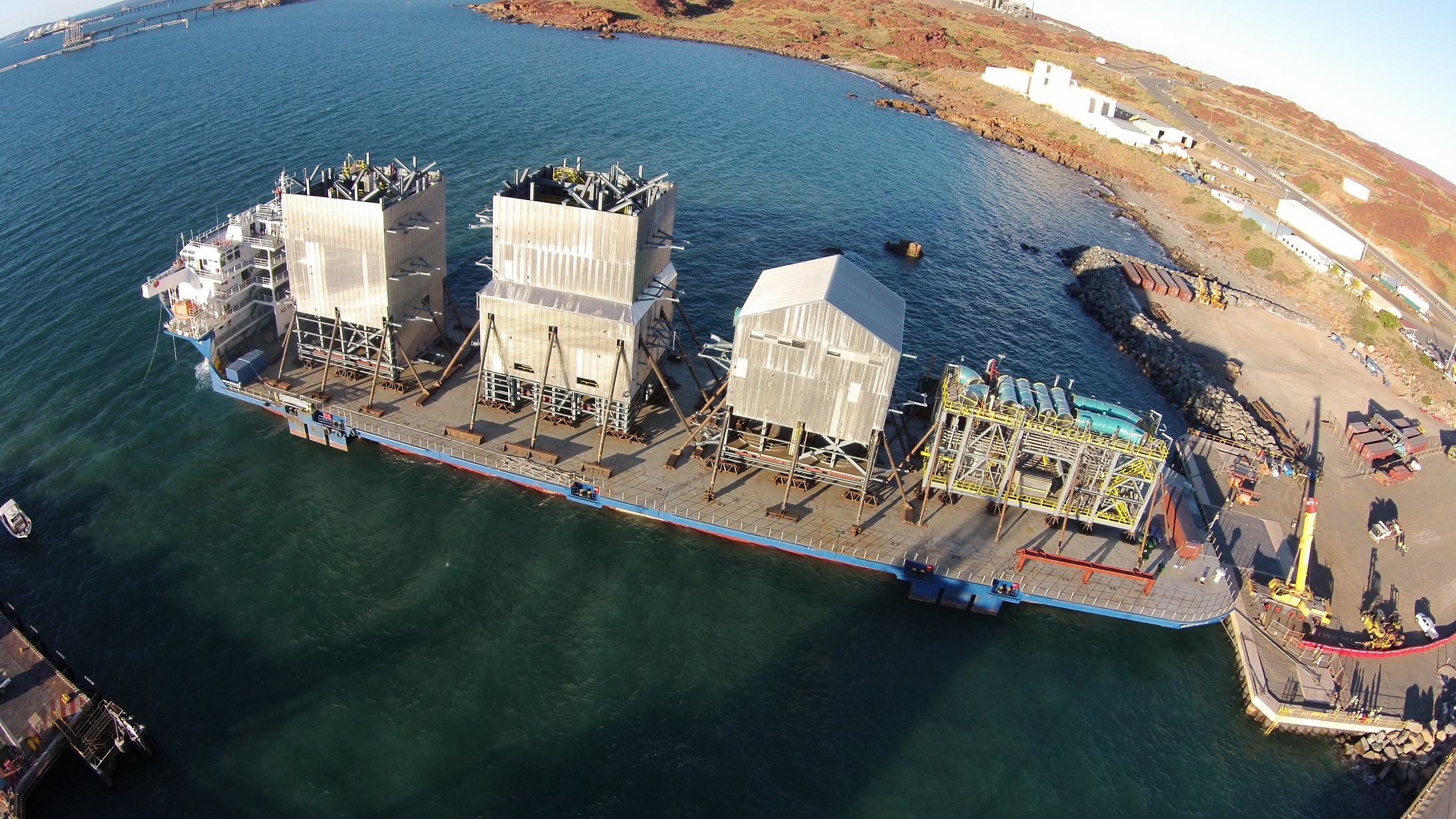 "If opportunity doesn't knock, build a door."
Milton Berle
AUSTRALIAN PORTS, AIRPORTS & TERMINALS
THERE'S INDUSTRY OUTRAGE OVER THE PORT OF MELBOURNE CORPORATION'S PLAN TO INCREASE RENT BY 767%!! Under the proposal DP World's Swanston Terminal rent would increase from 4 million in 2014 to 31 million in 2015 and 60 million from 1 July 2016. It would make Melbourne the most expensive port in the world and according to some industry experts lead to the loss of 300 jobs in the port and a reduction of 20% of current container volumes. Is the Victorian Government trying to "fatten the pig" for sale by increasing stevedores' rates dramatically??
PATRICK'S PORT BOTANY CONTAINER TERMINAL WILL CEASE OPERATIONS FROM 29 MARCH TO 2 APRIL for the final stages of the terminal's redevelopment and automation. The "ramping down" period commenced on 26 March. The closure will lead to temporary challenges and some delays for all parties involved in the import or export of containers via this terminal. (refer also to Fracht's News bulletin of 19 March).
AUSTRALIAN AIRFREIGHT IMPORTERS AND EXPORTERS WILL HAVE TO PAY MORE from the 1 April. Toll dnata and Menzies have increased their Cargo Terminal Fees and presumably Qantas will follow suit in the not too distant future.
QANTAS OFFERS FREE STORAGE ON GOOD FRIDAY. If a shipment arrives on Friday the storage will commence on Sunday midnight.
AROUND THE WORLD
MALAYSIA HAS INTRODUCED A 6% GST (general sales tax) effective 1 April. The tax is applicable to all goods and services. For imports it must be paid to Customs prior to release of the cargo.
A NEW AIRPORT HAS BEEN APPROVED FOR BEIJING. Only 6 years after the Chinese Government spent USD 4.3 billion for what was then the world's largest passenger terminal in Beijing, it has approved USD 15.9 billion to build a new airport in the southern part of the city. This will take 5 years to build and will initially have 4 runways. By 2025 it will be able to handle 72 million passengers per year, 2 million tonnes of cargo and mail and 620,000 planes.
SINGAPORE'S CHANGI AIRPORT COMPLEX GOT ANOTHER BOOST in the 2015 budget. In addition to the new T4 terminal which will be completed in 2017 there are now plans for a new T5 terminal to be built by 2020. T5 will be almost as large as the other four terminals combined and will increase Singapore's capacity to 135 million passengers per year.
AIRFREIGHT NEWS
THE ACCC BLOCKS A QANTAS/CHINA EASTERN JV. In a draft decision the Australian Competition & Consumer Commission wants to deny a Joint Coordination Agreement between Qantas and China Eastern because this could result in a significant public detriment. The two airlines currently account for approx. 80% of the direct capacity between Shanghai and Australia and in the opinion of the ACCC a coordination of both operations could lead to an increased ability and incentive to limit capacity or increase prices on this route.
EFFECTIVE 1 April 2015 QANTAS WILL NOT ACCEPT UN3480 LITHIUM ION BATTERIES any more on all international or domestic passenger or freighter aircraft. The new rule applies also for services operated by Jetstar or QantasLink. UN3481 lithium ion batteries PACKED WITH OR CONTAINED IN EQUIPMENT can still be carried on passenger and freighter aircraft.
FINALLY AIRLINES ARE STARTING TO OFFER "ALL IN" RATES. Emirates, Qatar Airways, British Airways, Iberia and SAS started offering freight rates including fuel and security surcharges. These rates are much more transparent and both shippers and forwarders remain optimistic that the majority of other airlines will follow suit.
ACCORDING TO IATA'S SAFETY FIGURES 2014 had the lowest global jet accident rate (measured in hull losses) in history BUT there was a rise in total fatalities. 2014 had a hull loss rate of 0.23 equivalent to 1 accident for every 4.4 million flights. This compares to a 0.41 hull loss rate in 2013. The hull loss rate for IATA member airlines was 0.12 in 2014 (1 accident for every 8.3 million flights). There were 12 fatal accidents involving all aircraft types in 2014 with 641 fatalities. This compares with an average of 19 fatal accidents involving 517 fatalities per year between 2009 and 2013.
INTERNATIONAL AIRFREIGHT INCREASED BY 3.9% in January 2015 compared to January 2014. In the same period the Asia Pacific region achieved 6.9% growth.
SEAFREIGHT NEWS
MM LINE HAS WITHDRAWN FROM THE SOUTH EAST ASIA – WESTERN AUSTRALIA TRADE as a result of "diminishing volumes of regular liner breakbulk cargoes, reduction in project cargo movements and declining volumes to niche ports in the region". The last sailing was ms "Red Rock" V1501 in March.
WWL RECENTLY LAUNCHED MV "THERMOPYLAE", the first of its new generation Post Panamax High Efficiency RoRo (HERO) vessels. The ship is 36.5 metres wide, 199.99 metres long, boasts 5 liftable car decks and a shallow draft which allows calls to ports with shallower depths. It also showcases emission reducing features and is fitted with an exhaust gas cleaning system that reduces sulphur emissions to below the ECA mandated 0.1 percent.
MSC HAS LAUNCHED ITS NEW "AUSTRALIA EXPRESS" SERVICE with 12 vessels of 4,800 TEU (twenty foot equivalent unit) capacity. The rotation is Sydney, Melbourne, Adelaide, Fremantle, Singapore, Chennai, Colombo, King Abdullah Port, Gioia Tauro, Valencia, Fos, La Spezia, Naples, Gioia Tauro, Suez, Pointe des Galets, Port Louis, Sydney.
SHIPPING LINES FROM NORTH EAST ASIA TO AUSTRALIA HAVE ANNOUNCED A "RATE RESTORATION" from 1 April 2015. The plan is to increase the rates by USD 300.00 per TEU from China, Hong Kong, Taiwan, Japan and Korea but the general expectation is that a price hike of this magnitude can't be enforced.