Fracht Australia News - April 2016
1/4/2016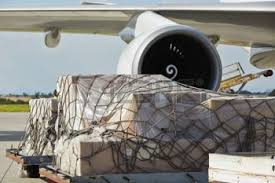 "If you do what you've always done, you'll get what you've always gotten!"
Tony Robbins
AROUND THE WORLD
We're delighted to announce that FRACHT OPENED A NEW OFFICE IN BOSTON under the expert leadership of Doug Mullett: Fracht FWO Inc., 591 North Avenue, Wakefield, Massachusetts 01880, Tel 781-486-9201, doug.mullett@fracht.com Fracht Boston offers a comprehensive range of forwarding and logistics services with a special focus on the medical industry.
NORTH KOREAN SHIPPING could be the UN's next target for sanctions in connection with the country's nuclear programmes. This could include inspections of all cargo to / from North Korea as well as banning vessels carrying illicit goods.
A NEW ROAD TAX FOR TRUCKS WEIGHING MORE THAN 3,500 KILOS will be introduced in Belgium on 1 April 2016. The toll will vary between EUR 0.074 per km and EUR 0.200 per km depending on the weight, emission class and region.
AUSTRALIAN CUSTOMS AND QUARANTINE
UNFORTUNATELY IMPORTERS AND TRAVELLERS ENDURED STRIKE ACTION by Australian Border Force and Department of Agriculture staff before and after the Easter Holidays. The MUA (Maritime Union of Australia) announced a 72 hour strike in Fremantle from 1 April 2016.
LEGISLATION HAS BEEN INTRODUCED INTO PARLIAMENT SEEKING TO AMEND THE TCO SYSTEM to make it easier for local manufacturers to oppose TCO applications. The proposed changes would enable a local manufacturer to oppose Tariff Concessions without having to demonstrate any minimum level of Australian content in the locally produced goods. Currently the minimum required local content is 25%.
AIRFREIGHT NEWS
QATAR AIRWAYS NOW OPERATES DAILY B777-300 SERVICES ALSO TO SYDNEY. The additional freight capacity is more than welcome for NSW importers.
MASKARGO WILL UPDATE ITS FREIGHTER SCHEDULE ON 1 April 2016. Departures from Sydney to Kuala Lumpur are on Mondays and Fridays using A330-200F equipment. The connecting flights to Amsterdam and Baku are now operated with B747-800F aircraft while all other destinations are A330-200F services.
AS USUAL AT THIS TIME OF THE YEAR THE AIRFREIGHT CARGO TERMINAL OPERATORS (CTO) ARE INCREASING THEIR FEES. This includes a 2 cent per kilo increase of the terminal fees. Qantas has now also introduced storage charges for export cargo held for more than 24 hours prior to departure. This new fee is AUD 0.33 per kilo per day with a minimum of AUD 48.40. Forwarders unfortunately have to pass on these extra costs to their clients.
ACCORDING TO THE LATEST IATA FIGURES international airfreight increased by 2.1% in January 2016 compared to 2015 but the Asia Pacific region only increased by 0.2%. IATA also monitors profit of a sample of 50 IATA airlines and they have increased significantly in the 4th quarter 2015 compared to 2014: Worldwide the Ebit margin increased from 7.1% / USD 4.171 billion to 10.9% / USD 6.650 billion. The most profitable region was North America with an increase from 11% / USD 2.567 billion to 15.5% / USD 4.352 billion followed by the Asia Pacific region from 6% / USD 646 million to 8.4% / USD 1.455 billion.
SEAFREIGHT NEWS
SWIRE SHIPPING UPGRADES ITS SERVICES TO PAPUA NEW GUINEA. On 4 May 2016 Swire will launch a monthly direct service from New Zealand and Fiji to Port Moresby. Also as part of the upgrade service there will be four direct calls per month from Brisbane. Swire also offers three sailings per month from Port Moresby to Asia.
BUNKER SURCHARGES ARE CHANGING AGAIN. Please note some of the latest announcements: MSC from UK / Europe USD 280.00 per TEU (twenty foot equivalent unit), CMA CGM USD 179.00 / TEU on the NEMO service and USD 250.00 / TEU on the Panama Service. On Hoegh Line's Roll on / Roll off services the fuel surcharge is 5% on all export cargo and for imports USD 0.96 per 1000 kg / 1 cubic metre from Europe and USD 0.88 from the UK. These are the surcharges effective 1 April 2016.