Fracht Australia News - December 2016
1/12/2016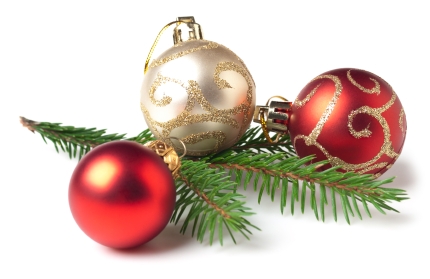 "When an archer misses the mark, he turns and looks for the fault within himself. Failure to hit the bull's-eye is never the fault of the target. To improve your aim – improve yourself."
Gilbert Arland
2016 is rapidly coming to end. It has been another year of successful growth for Fracht and we'd like to take this occasion to sincerely thank all our wonderful clients, friends, partners, suppliers and Fracht offices around the world for your amazing support and loyalty. The whole Fracht Australia team wishes you and your families a joyful Christmas and relaxing New Year break. May 2017 be an excellent year for you with many happy moments and lots of success. In 2017 the Fracht team will continue to do our utmost to deliver the best possible customer care for all our clients and to find the greatest outcome for you.
As in previous years, we won't be sending individual Christmas cards which will lead to savings of approx AUD 1,350.00. This year Fracht will donate $1,350.00 to BEAR COTTAGE. Bear Cottage is the only children's hospice in NSW - a very special place that's dedicated to caring for children with life-limiting conditions. Families who care for a child with a life-limiting condition often do so around the clock for many years. Bear Cottage's vision is to be as far removed from a hospital environment as possible. They are set up to provide excellence in paediatric palliative care 24 hours a day, and their affiliation to The Sydney Children's Hospitals Network means they have access to some of the best medical resources in the world. We are delighted to support this very worthwhile cause.
AIRFREIGHT NEWS
QATAR AIRWAYS HAS INCREASED ITS MAINDECK CAPACITY INTO BUDAPEST. The carrier has increased its Doha – Budapest A300-200F full freighter services from two to three per week.
AIRFREIGHT CAPACITY FROM HONG KONG AND SOUTHERN CHINA WAS VERY TIGHT in November. Hong Kong's outdated Air Traffic Control System was overhauled which resulted in the cancellation of approx. 2,500 flights.
MASKARGO LAUNCHED TWO NEW FREIGHTER DESTINATIONS IN NOVEMBER. Two weekly A330-200F full freighter services are now offered from Kuala Lumpur to Guangzhou and Chongqing. On 16 December Maskargo will also recommence its freighter service to Bangkok.
IATA STATISTICS REVEAL ROBUST GROWTH OF AIRFREIGHT IN SEPTEMBER. This resulted in improved figures for the first nine months of the calendar year compared with 2015. International airfreight grew 1.7% and the Asia Pacific region reached -0.2%. Let's hope we'll see positive figures soon.
SEAFREIGHT NEWS
CMA CGM WILL INTRODUCE A DIRECT BRISBANE CALL on its Panama direct service from the East Coast USA in January. This will be the only direct call between Brisbane and the USA East Coast and offers the fastest transit times to the USA Gulf and East Coast.
THE THREE LARGEST JAPANESE SHIPPING LINES WILL MERGE THEIR CONTAINER DIVISIONS. Shipping lines around the world are struggling to make a profit due to weaker global trade which resulted in several other mergers recently. The combination of NYK, K-Line and MOL will create the world's 5th largest container line worth approx. USD 2.9 billion with 256 ships, 1.4 million TEU (twenty foot equivalent unit) and about seven percent of the world market share by container volume. NYK will have a 38% stake and MOL and K-Line 31% each. The deal is expected to be complete in July 2017 with operations commencing in April 2018.
THE "IDLE BOX FLEET" HIT A NEW RECORD on 31 October. 397 ships with a capacity of 1.59 million TEU were "unemployed" in spite of the acceleration of relatively new container ships heading for the breakers. The previous record was 1.52 million TEU during the GFC in December 2009.
GS AGENCIES, THE AUSTRALIAN AGENT OF GSS LINE CLOSED ITS DOORS. In our June Newsletter we reported the launch of "Great Southern Shipping Australia" which planned to operate five Australian flagged containers vessels. The service commenced with three vessels which now appear to have a very uncertain future with cargo owners very worried about the fate of their goods. At the time of writing the shipping line entity GSS is still operating while two vessels, the Imara and the Wehr Trave were stuck at sea laden with Australian cargo, including Christmas stock. The berthing of those vessels is now dependant on the outcome of an insurance claim.
AROUND THE WORLD
USA: Fracht USA purchased new premises in Lynbrook, NY. This building is large enough to accommodate two other Fracht companies in New York's JFK area, Natural Nydegger Transport Corporation and Omnitrans Corporation Ltd. Refurbishment of the building should be completed in March 2017 so that the three companies can move into their new home in April 2017.
SOUTH KOREA: Approx USD 13.4 billion will be invested by 2020 to improve South Korea's 30 international and 29 coastal ports. Under the Master Plan released by the Ministry of Oceans and Fisheries docks and wharves will be expanded to accommodate more container carriers and a wider road network will be built to beef up logistics infrastructure for export orientated industries.
INDIA: Hapag Lloyd has stopped accepting import cargo to Kolkata due to severe delays of vessel berthing because of port congestion.
SWEDEN: Due to strike action APM Terminals in Gothenburg is currently operating at 20-30% below capacity. The Swedish Dockworkers Union implemented a 28 hour strike in November and an overtime ban and hiring / leasing blockade until the end of December. The APM Terminal handles more than 60% of Sweden's container traffic and this strike action causes major disruption to Swedish importers and exporters.
UK: Hapag Lloyd received the Global Awards in the category of "Container Operator of the Year" by Lloyds List, one of most important news sources for the global maritime industry. The international head office of Lloyds List is in London.
EARTHQUAKE IN NEW ZEALAND
The 7.8 magnitude earthquake on the South Island on 13 November caused major interruption to the ports in the area. Wharves in Lyttelton and Christchurch re-opened after a few days but at the time of writing this newsletter the information was that "Wellington will remain closed indefinitely". The Christchurch to Lyttelton rail route was only closed for a short period. The ports of Timaru and Nelson remained open. Demand of freight on New Zealand's busiest domestic sea route, Auckland to Christchurch doubled following the giant earthquake. The Port of Auckland and KiwiRail jointly organised increased freight capacity between Auckland and inland ports of Wiri, South Auckland and Longburn, Manawatu (near Palmerston North) to help importers and exporters in the lower North Island.
AUSTRALIAN PORTS
WHILE NEW ZEALAND WAS HIT BY THE EARTHQUAKE A MONSTER STORM TORE THROUGH THE PORT OF BRISBANE with wind gusts in excess of 100 km/h. The wild weather caused widespread disruption to stevedoring activities and wrecked container stacks. Fortunately most of the damaged containers were empty. Both Patricks and DP World were closed temporarily. DP World was only completely up and running again on 17 November.
PORT BOTANY WELCOMED THE LARGEST CONTAINER VESSEL EVER to berth in Australia on 21 November. The 8,450 TEU "Maersk Seroja" was on a one off voyage to pick up 1,800 empty containers before heading to Kaohsiung / Taiwan. While this 316 metre long vessel was the largest container ship ever in an Australian port we need to point out that ships with more than double the capacity are nowadays quite common in other parts of the world.
DP WORLD MELBOURNE IS EXPERIENCING PEAK SEASON VOLUMES and announced that they had to subcontract the discharge of two vessels on 23 November in an attempt to get the terminal back to normal operations.