Fracht Australia News - January / February 2017
16/1/2017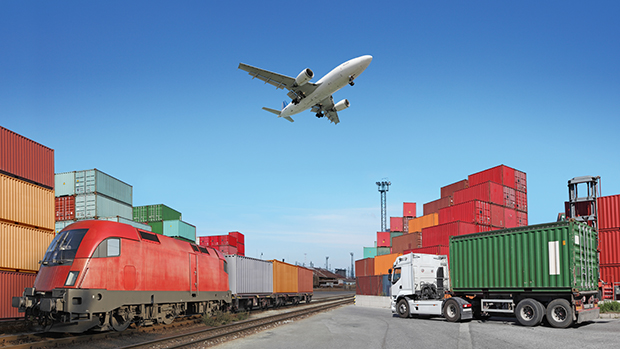 "People often say that motivation doesn't last. Well, neither does bathing. That's why we recommend it daily."
Zig Ziglar
WELCOME TO OUR FIRST NEWSLETTER IN 2017
We sincerely hope that 2017 will be a successful year for all our valued clients and we will do the very best to help you achieve your goals. As you evaluate your business plan in the beginning of the year please consider if Fracht can assist you with additional services in the logistics chain. Perhaps storage and distribution? New export destinations? New suppliers overseas? Domestic transport? Thanks to the wonderful support of our clients Fracht has again expanded in 2016 in Australia as well as overseas. We expect this positive trend to continue in 2017 and would like to sincerely thank you in advance for your support and loyalty. We promise to do our utmost to provide the best possible personalised service and customer care.
AROUND THE WORLD
BRAZIL: Fracht Basel, Switzerland acquired a majority shareholding in CTI Cargo Brazil. CTI has an excellent reputation for providing first class freight forwarding and project transport services in particular also in the North East of Brazil. This is a perfect match for Fracht's current activities in Brazil and thanks to the three new CTI locations the Fracht organisation now boasts a total of nine offices in Brazil. CTI will become a 100% Fracht subsidiary within two years.
AUSTRIA: Vienna International Airport will expand its cargo facility by 30% by the end of this year by adding an additional 15,000 m2 warehouse space. The new building will also feature one of Austria's largest roof top solar panel electricity generating facilities. Vienna Airport has enjoyed impressive growth in recent times and the future outlook is also positive. Approximately half of the cargo volume via Vienna Airport is carried by full freighters.
MYANMAR: Due to severe traffic congestion the government introduced a truck curfew in Yangon. Trucks can only operate between 9pm and 6am and this now adds an overnight charge to most deliveries from Yangon Ports. Due to equipment imbalance Maersk Line has introduced a surcharge of USD 400.00 to 500.00 for all containers arriving in Myanmar.
SEAFREIGHT NEWS
2016 was an extraordinary year for the container shipping industry with an unprecedented amount of consolidation activity and this was rounded off with the announcement of MAERSK LINE'S ACQUISITION OF HAMBURG SUD. The takeover worth an estimated USD 4 billion will increase Maersk's leading position in the world wide container shipping industry. The acquisition will give Maersk Line a container capacity of 3.8 million TEUs (twenty foot equivalent units) and 18.6% global capacity share with a fleet of 741 container ships. The sale will end 80 years in shipping for the German Oetker Group. Maersk plans to retain the Hamburg Sud brand and the head office will remain in Hamburg.
Due to the forthcoming Chinese New Year Holidays from 27 January to 2 February there will be operational restrictions for hazardous cargo in most of the South China ports including Guangdong, Guangxi, Hainan and Fujian Province. The ACCEPTANCE OF HAZAROUDS CARGO ON FEEDER SERVICES WILL BE SUSPENDED from 15 January to 2 February. Detention and demurrage charges incurred at transhipment ports will be for the account of the cargo owner. The main ports of Hong Kong, Yantian, Shekou, Chiwan, Da Chand Bay and Nansha won't be affected.
SHIPPING LINES FROM THE USA TO AUSTRALIA / NEW ZEALAND ARE IMPLEMENTING A GENERAL RATE INCREASE of USD 200.00 per TEU effective 16 January. This will also translate into an increase of USD 10.00 per cbm/1000 kilos for LCL cargo.
AUSTRALIAN BORDER FORCE
The Australian Border Force is putting increased emphasis on Compliance. Importers, exporters or customs brokers that don't strictly adhere to all rules and legislation to the dot risk very substantial fines, even if the non-compliance does not result in a reduction of duties. Pro-Forma invoices for example will NOT be acceptable any more for customs clearance because "they do not represent the contract of sale and are not a demand or request for payment". In a related development Customs has made changes to TCOs (Tariff Concession Orders) that took effect on 1 January. More than 900 TCOs were revoked and reissued with changes uploaded into the ICS (Integrated Cargo System). A further 60 plus TCOs were revoked for two years non-use.
ARE YOU AN IMPORTER OF PRODUCTS THAT CANNOT BE MANUFACTURED IN AUSTRALIA? If indeed no similar products can be found from a local manufacturer you could be eligible for a TCO and avoid paying duties. If you are interested in this, please call us and we will evaluate the possibility with our very experienced Customs Brokers.
AIRFREIGHT NEWS
QATAR AIRWAYS WILL COMMENCE TWICE WEEKLY FULL FREIGHTER SERVICES TO / FROM SAO PAULO, BUENOS AIRES AND QUITO in February. On the return flight from these South American destinations the freighters will stop in Miami and Luxembourg. The four new destinations will increase the airline's freighter destinations in the Americas to 12.
THE WORLD'S TOP 10 AIRPORTS FOR INTERNATIONAL FREIGHT IN 2015 WAS LED BY HONG KONG followed by Dubai, Incheon, Shanghai, Tokyo, Taipei, Anchorage, Frankfurt, Paris and Singapore.
ACCORDING TO IATA FIGURES INTERNATIONAL AIRFREIGHT ENJOYED ROBUST GROWTH in October and November 2016. Year to date for the first 11 months international airfreight increased 3.1% and the Asia Pacific region with +1.2% finally shows positive figures again. IATA also reports that 2016 profitability for the world airline industry is expected to be USD 35.6 billion. The forecast for 2017 is a net profit of USD 29.8 billion on revenues of 736 billion. The Asia Pacific region is expected to generate USD 6.3 billion profit with average profits per passenger of USD 4.44.
FIRST CONTAINER SHIP FOR VICT
Melbourne's new Victoria International Container Terminal welcomed its first container ship on 6 January. The 5,065 TEU vessel "ANL Woomera" berthed at 1pm to load 400 empty containers bound for Asia. The average truck turnaround was 18 minutes.
LOWER TARIFFS IN CHINA AND KOREA
Thanks to Australia's Free Trade Agreements with China and Korea a further round of tariff cuts for more than 7,000 Australian products came into effect in Korea and China on 1 January. This creates new export opportunities for Australian manufacturers. Under ChAFTA for example some of the main products benefitting from the tariff reduction are bottled wine, ice cream, seafood, some fruits and nuts and coal. Under KAFTA bottled wine, fresh cherries, chipping potatoes and LNG are entering Korea duty free while products such as macadamia nuts, brussel sprouts or cane molasses attract 50% lower duties.