Fracht Australia News - October 2016
7/10/2016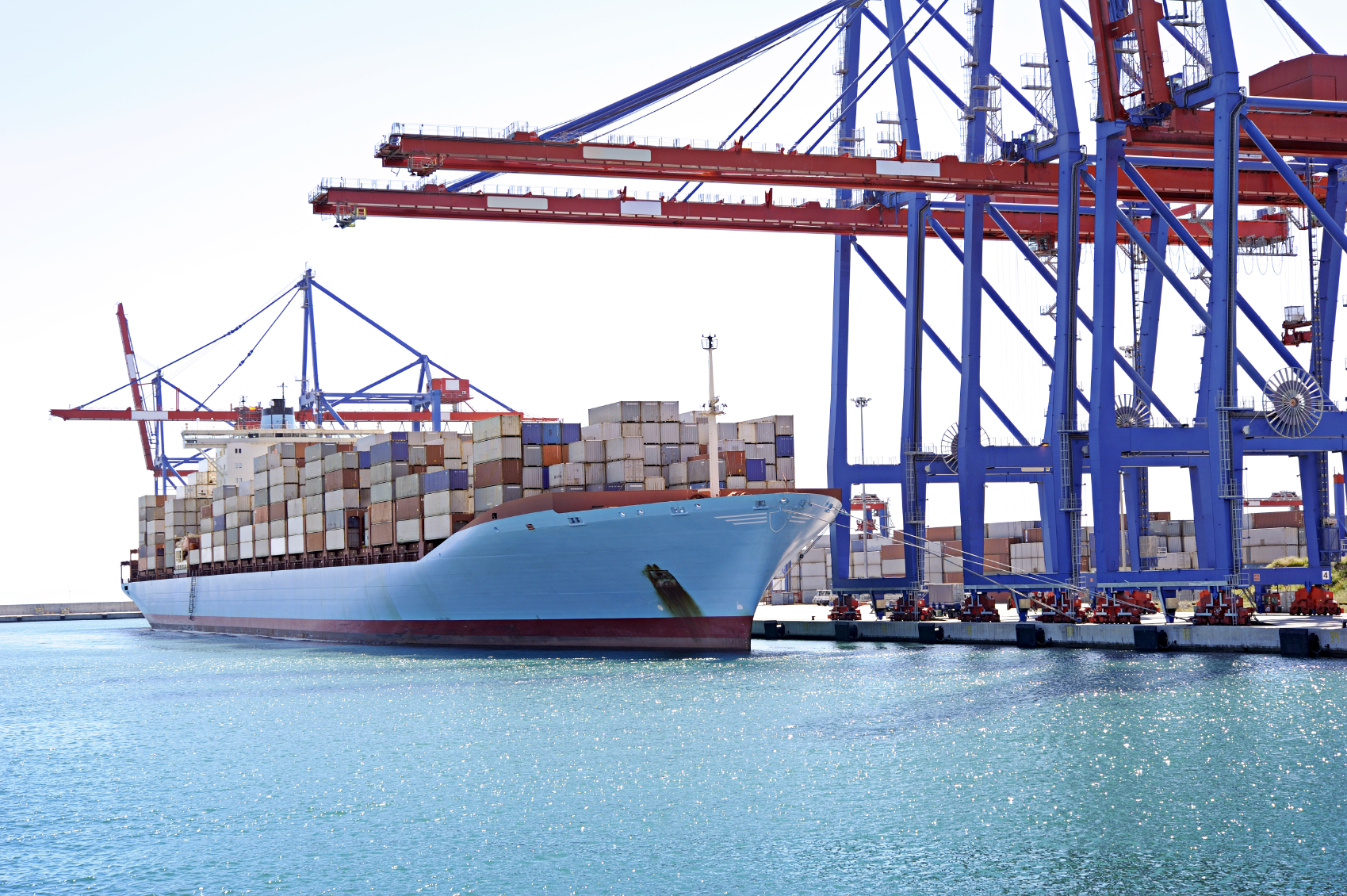 "Action may not always bring happiness; but there is no happiness without action."
Benjamin Disraeli
AROUND THE WORLD
BRAZIL: Fracht do Brazil and Nuno Ferreira (owned by Fracht) in Santos followed the lead of the head office in Sao Paulo and both are now located in the same premises: Rua Riachuelo 121, Suite 11, Edificio Elacap, Centro – Santos/SP 11010-911.
CHINA: Most offices remain closed during Golden Week from 1st of October to 7th of October and some shipping lines have "blank sailings" (no sailings) during this week.
CHILE: The stevedores in the port of San Antonio were on strike from the 7th to 21st of Septemer causing delays, extra costs and inconvenience to importer and exporters. Ships were diverted to other ports in Chile or even foreign transhipment ports like Callao, Manzanillo or Panama.
CHINA: Road transport regulations for oversize and overweight cargo changed on the 21st of September and this caused confusion and extra costs. In some cases police even stopped trucks with 40 ft Hicube containers because they exceeded 4 metres total
AIRFREIGHT NEWS
AIR CHINA WILL LAUNCH ITS THIRD ROUTE FROM SYDNEY TO CHENGDU in western China in November The flights will depart Chengdu on Sundays, Tuesdays and Fridays and will return from Sydney the following day. Currently Air China serves Sydney from Beijing and Shanghai.
QATAR AIRWAYS PLANS TO LAUNCH NEW SERVICES to several destinations before the end of 2016: Daily flight to Helsinki in October, andin December daily to Auckland and the Seychelles and 4 weekly services to Krabi/Thailand.
QANTAS HAS BANNED SAMSUNG GALAXY NOTE 7 from carriage as cargo on all passenger and freighter aircraft.
IATA STASTICS REVEAL THE INTERNATIONAL AIRFREIGHT VOLUMES have improved slightly in July and August but are still not satisfactory. Year to date for the first eight months international airfreight increased by 1.1% and the Asia Pacific region still shows negative growth of – 1.1%.
AUSTRALIAN PORTS
THE DRAMATIC WEATHER in South Australia forced all ports in the state to stop operations from the 28th to the 30th of September. Several container vessels were affected.
THE PORT OF MELBOURNE WAS LEASED TO THE LONDSDALE CONSORTIUM for 50 years for AUD 9.7 billion. 10% of the proceeds will be invested in regional and rural infrastructure projects. Thanks to the extra cash, the Victorian Government now will be able to finally remove 50 of the state's most deadly and congested level crossings.
AUSTRALIAN CUSTOMS
THE DEPARTMENT OF IMMIGRATION AND BORDER PROTECTION ANNOUNCED TWO WEEKS OF ROLLING STRIKES on the 23rd of September. This caused staffing shortages for the Australian Border Force which in turn resulted in delays in the processing of air cargo and some Container Examination Facilities. On the 5th of October the Fair Work Commission ordered Customs to terminate the Protected Industrial Action.
ASBESTOS HAS RECENTLY BEEN DETECTED BY THE Australian Border Force in building and construction materials, childrens' crayons, automobile gaskets and other spare parts. Imports will therefore be monitored very closely and importers of high risk products will now need to provide evidence that their products do not contain asbestos. A simple e-mail confirmation to a customs broker is not enough! Importers are encouraged to have their products sampled or tested prior to the goods being sent to Australia by a laboratory authorised by the NATA (National Association of Testing Authorities) and Australian customs brokers will require the importer to provide a formal "Asbestos and ACM Importers Declaration". For further details please refer to https://www.border.gov.au/Busi/Pro/Asbestos
SEAFREIGHT NEWS
HAPAG LLOYD HAS ENHANCED THEIR ASIA TO ARABIAN GULF services by entering into a slot charter agreement with with HMM (Hyundai Merchant Marine). The "ME3 –Middle East Express 3" covers the following ports: Kwangyang, Busan, Ningbo, Yantian, Hong Kong, Singapore, Port Kelang, Jebel Ali, Abu Dhabi, Bandar Abbas, Karachi, Singapore and Hong Kong.
MARINE INSURANCE IS IMPORTANT! ANL's 5506 TEU (twenty foot equivalent unit) vessel "APL England" recently arrived in Sydney with extensive damage to the ship and cargo, some containers were lost overboard. The ship encountered extreme weather on it's southbound voyage to Australia.
HAPAG LLOYD'S SHAREHOLDERS HAVE APPROVED THE MERGER with UASC (see our July/August newsletter) in their recent Annual General Meeting. The merger is still subject to antitrust approvals.
ONCE AGAIN, MOST SHIPPING LINES HAVE ANNOUNCED VARYING GENERAL RATE INCREASES, Rate Restoration Programmes or Peak Season Surcharges. They ranged from USD 100 to 500.00 per TEU from Asia, USD 200 to 350.00 per TEU from Europe and from North America USD 200.00 per TEU effective 15th of October. There was hope that this time the increases would be enforceable due to the reduced capacity in the wake of Hanjin's bankruptcy. At the moment indications are that only the increase from North America will be implemented in full. From the other origins it looks like it will be around USD 100.00 per TEU.
HANJIN SHIPPING COLLAPSE
The Hanjin bankruptcy was announced in our Newsflash on the 2nd of September. At the time we mentioned some of the consequences and most of them became reality. Those clients that were affected have been kept up to date with the developments and most of them have received their cargo. This involved some extra costs, an enormous amount of time invested by all parties and mountains of additional paperwork. Countless articles were written in the shipping and logistics media and without doubt, many more will still be published. The Hanjin demise highlights the shipping industry's unenviable situation around the world. Overcapacity and the decline in the growth of world trade led to drastic reductions in freight rates. Unsurprisingly the vast majority of shipping lines struggle to make profits and many of them are currently losing money. According to Morgan Stanley container shipping lines are set to lose USD 5 billion in 2016! Another well known shipping line, Rickmers Maritime, is currently in the process of restructuring and refinancing. There was a huge spike in container spot rates immediately after the collapse of Hanjin but this hasn't lasted very long. 2016 will be one of the industry's most challenging years!