Fracht Australia News - September 2015
1/9/2015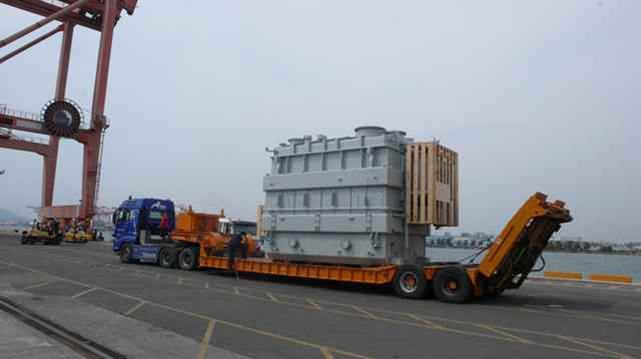 "I am not the product of my circumstances. I am the product of my decisions."
Stephen Covey
AROUND THE WORLD
We are proud to announce that for the 4th year in a row FRACHT SWITZERLAND IS A CARBON NEUTRAL COMPANY. This includes the worldwide Fracht head office in Basel as well as the operations in Zurich, Geneva, Agno, Embrach and Rapperswil.
The huge EXPLOSION IN A WAREHOUSE IN THE PORT AREA OF TIANJIN also caused serious problems for the logistics industry. Containers were destroyed or damaged, customs operations disrupted, ships delayed and hazardous cargoes in and out of Tianjin are presently banned.
In a previous Newsletter we highlighted TRUCKING CHALLENGES IN THE USA and this time Hapag Lloyd warns about potential delays and additional costs due to the fact that demand for drayage currently exceeds capacity.
A new DIRECT FREIGHT TRAIN FROM XIAMEN'S FREE TRADE ZONE TO POLAND WAS INAUGURATED on 15 August. The weekly service via Kazakhstan, Russia and Belarus reaches Poland in 15 days.
AIRFREIGHT NEWS
QATAR AIRWAYS IS RAPIDLY EXPANDING ITS FULL FREIGHTER CAPACITY and has received its first B747-400BCF with 112.5 tonnes capacity in August.
MALAYSIAN AIRLINES' MASkargo NOW OFFERS TWO FULL FREIGHTER SERVICES PER WEEK TO BANGLADESH. The flight to Dhaka operates on Monday and Wednesday. Bangladesh is a significant exporter of seafood, perishables and garments.
Last month we reported that after July 2017 AIRFREIGHT EXPORTS TO THE USA MUST BE EXAMINDED AT PIECE LEVEL. If you are a frequent exporter to the USA you may want to consider to become a "Known Consignor" . The Australian Government's Office of Transport Security (OTS) plans to develop a new security scheme which would eliminate the delays and expenses of piece level screening for 'Known Consignors".
THE GROWTH OF INTERNATIONAL AIRFREIGHT CONTINUED TO SLOW DOWN IN JUNE. Year to date figures for the first six months of 2015 increased only by 3.9% for international airfreight and 5.5% for the Asia Pacific region.
SEAFREIGHT NEWS
GOLDEN WEEK HOLIDAY IS COMING UP IN ASIA and as in previous years some shipping lines will have "blank sailings" in week 40. In other words they will cancel their departures between 28 September and 4 October.
THE GENERAL RATE INCREASES ANNOUNCED FOR AUGUST HAVE NOW BEEN POSTPONED to 1 September. Again the GRI should be USD 300.00 per TEU (twenty foot equivalent unit) from North East Asia and USD 200.00 per TEU from South East Asia to Australia. In addition MSC has announced a Peak Season Surcharge of USD 100.00 per TEU from South East Asia. Perhaps the "pre Golden Week rush" will help the carriers to enforce some of the increases.
SOME SHIPPING LINES REDUCED THEIR FUEL SURCHARGES. Please note some of the changes for September sailings: MSC USD 510.00 per TEU ex UK / Europe. CMA CGM charges USD 377.00 per TEU for the same trade lane and Hapag Lloyd's Bunker Adjustment Factor (BAF) ex North Asia is USD 275.00 per TEU.
AUSTRALIAN PORTS & TERMINALS
THE HUTCHINSON TERMINALS IN BRISBANE AND SYDNEY'S PORT BOTANY WERE CLOSED from 7 to 14 August after the stevedore made 97 workers redundant. The entrances to the terminals were blocked by picket lines. The industrial action caused major headaches, delays and costs for importers and exporters. Ships bypassed Sydney and Brisbane to discharge in other Australian ports and numerous export containers were delayed.
THE MUA (MARITIME UNION OF AUSTRALIA) WAS ORDERED TO PAY AUD 215,000.00 fines and compensation for bullying strike-breakers. This was ordered by Judge Siopsis of the Federal Court for adverse action by the union during a strike in Western Australia in December 2011.
THE PORT OF TOWNSVILLE WILL COMMENCE AN AUD 55 MILLION UPGRADE of Berth Four next year. This will allow the berth to receive Panamex-size vessels and increase the capacity by 2 million tonnes per year. This is double the present capacity.
THERE HAVE BEEN DELAYS IN THE PROCESSING OF QUARANTINE ENTRIES in August initially due to Protected Industrial Action in the Department of Agriculture (AQIS) followed by unforeseen absences due to illness, extensive internal training and public holidays.
IN AUGUST OUR DRIVERS ALSO REPORTED REGULAR DELAYS for collection of import airfreight at the Sydney terminals of Qantas and Dnata.